March 5, 2017 - Celebrated two birthdays---Ariya turned 3 on March 7 and Adam turned 36 on March 6. Tai made a great Trolls cake for Ariya and a Star Wars cake for Adam. Ariya's grandmom from Thailand is visiting for the month also. We had 20 kids at the Sunday birthday party with my homemade Trolls Photo Booth, Trolls Tattoo Station, Bergen Bowling and Princess Poppy Pinata.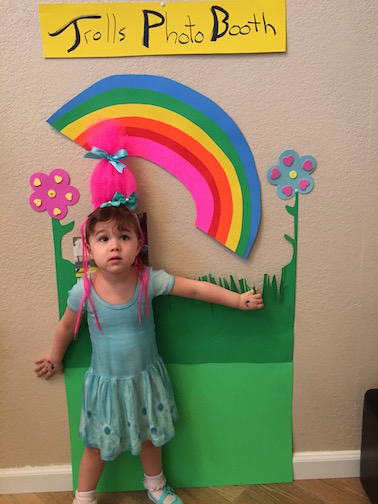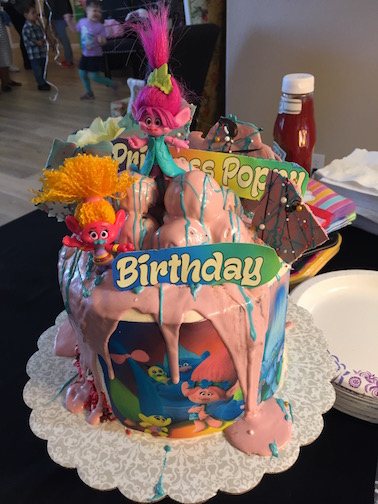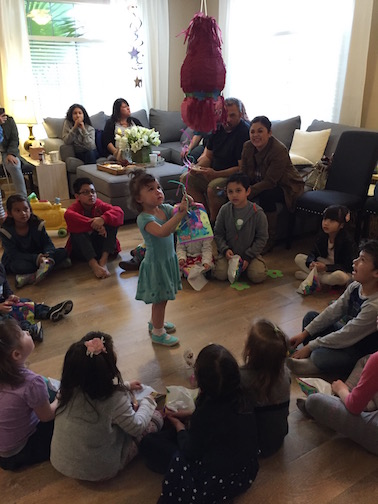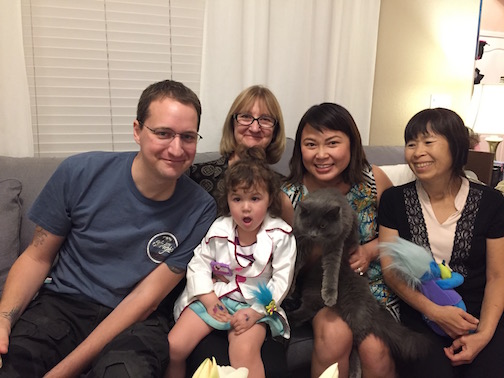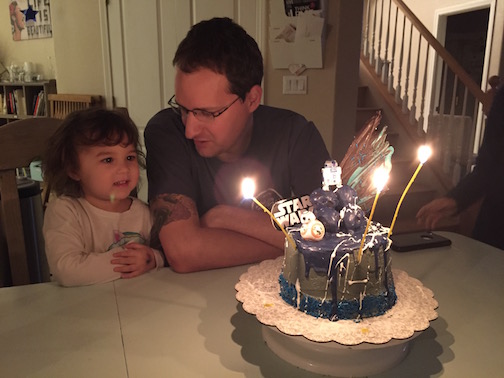 Dec. 2016 - Happy Holidays!

Oct. 2016 - Happy Halloween - Ariya had a lot of Halloween events to go to and three outfits to wear.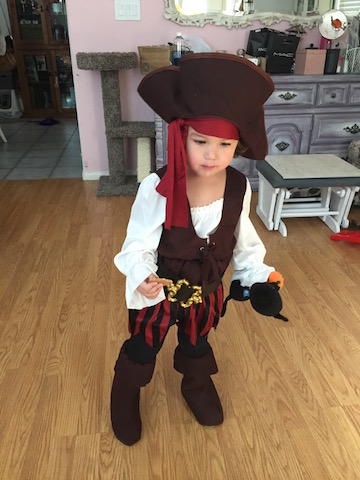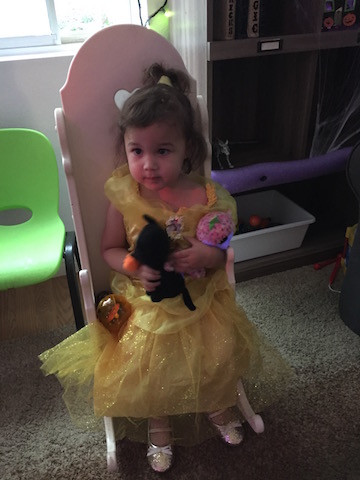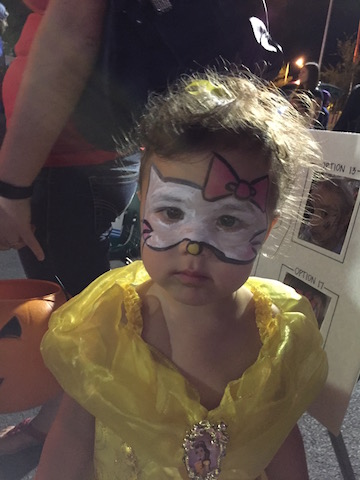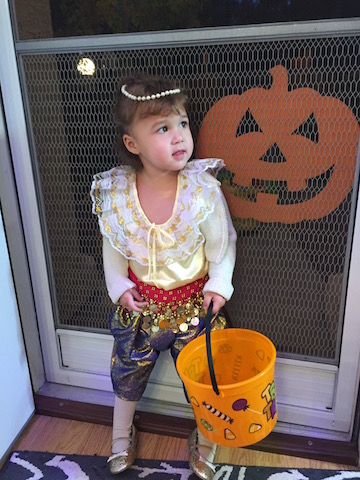 July 1, 2016 - Happy Fourth of July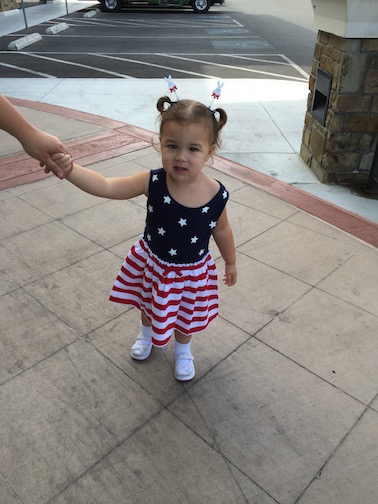 June 17 - 18, 2016 - Had a great 66th birthday celebration with my kids and granddaughter who gave me flowers and at age 2 and 3 months sang Happy Birthday Mom-Mom to me for 2 days! She's the best birthday gift a grandmom can have!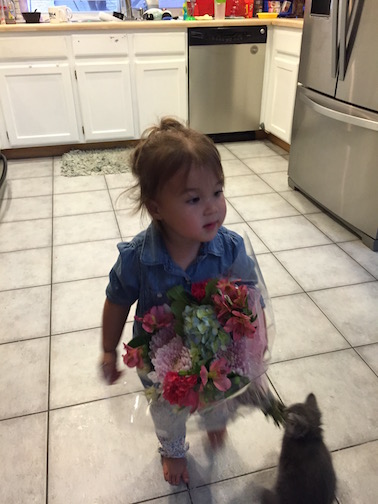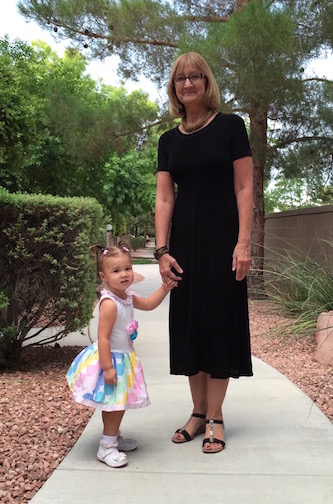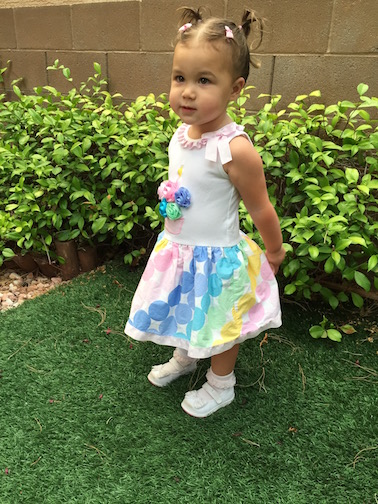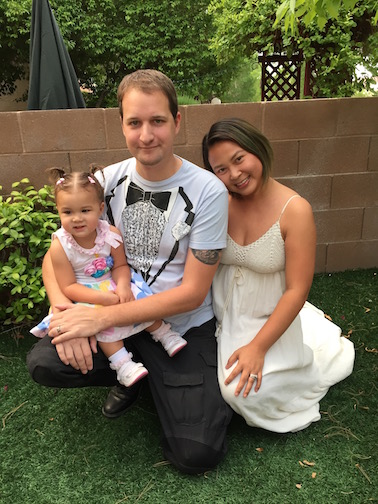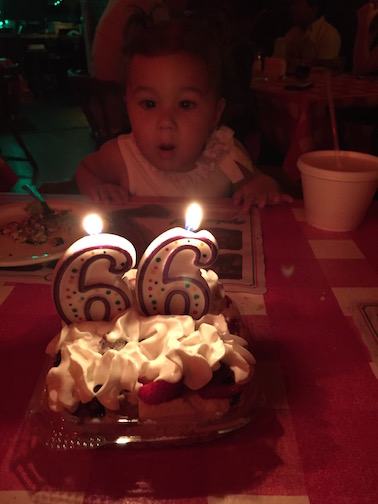 April 8, 2016 - Home from a month in Thailand -- Chiang Mai and the islands of Koh Lanta, Koh Ngai and Koh Mook. Humidity was very high for a few weeks and very hot. Loved the beaches.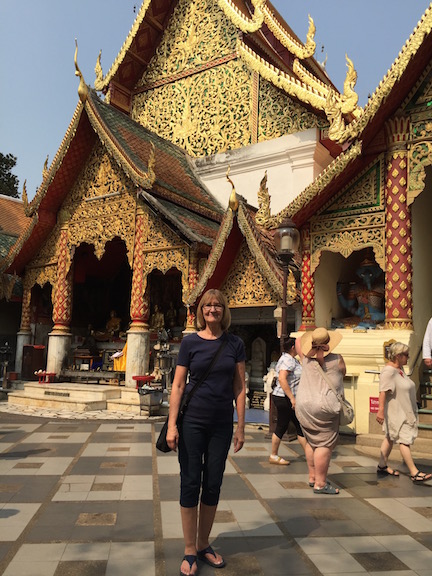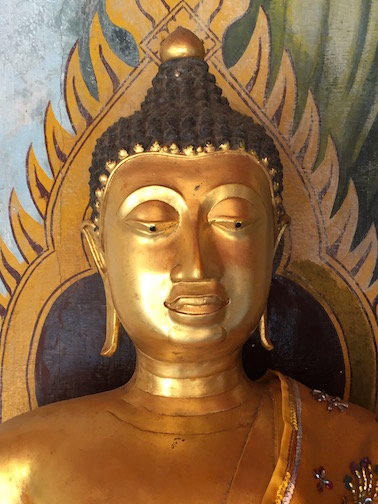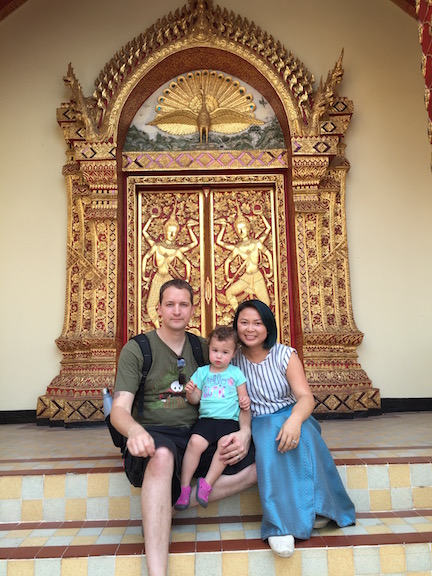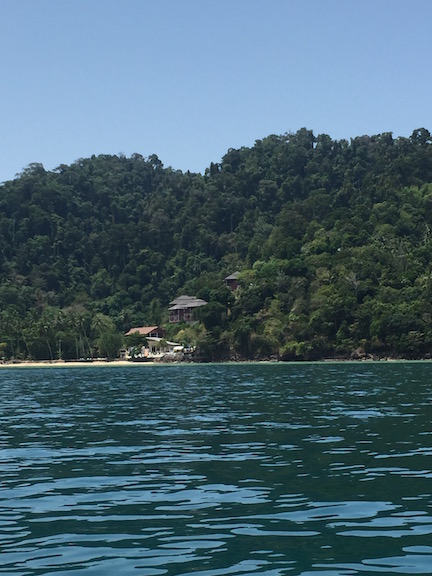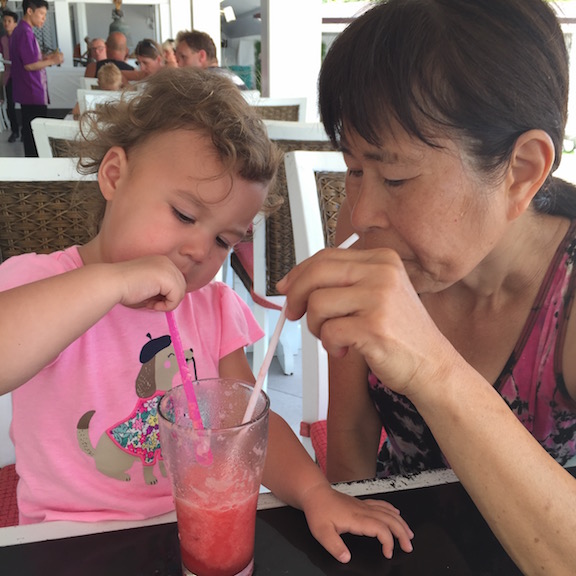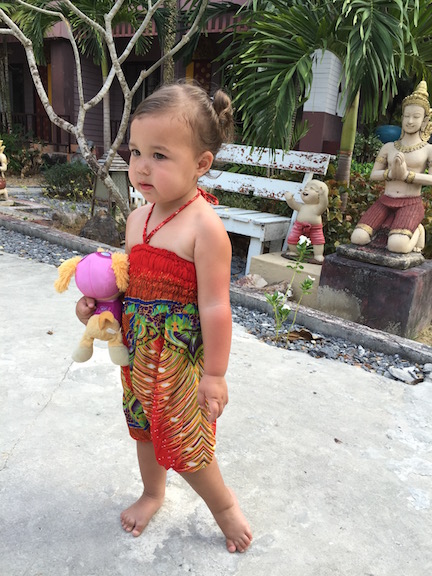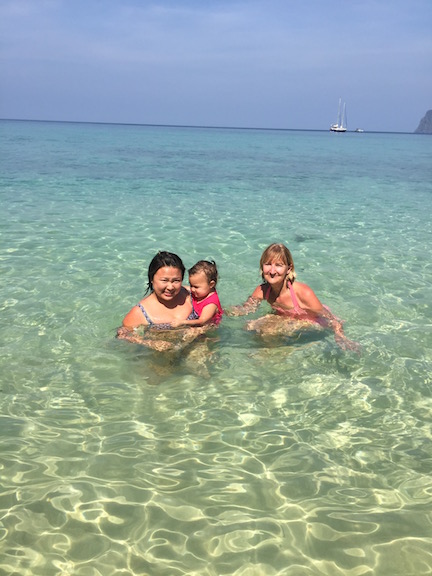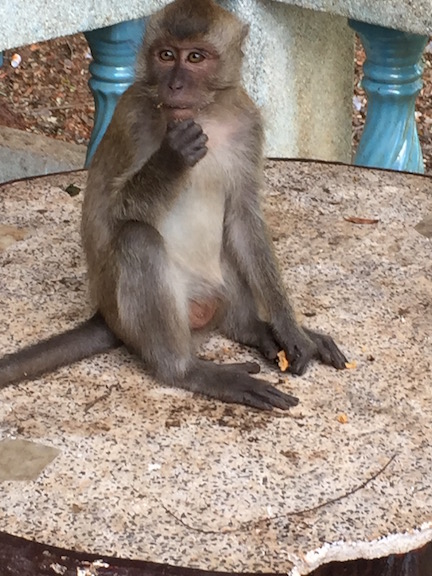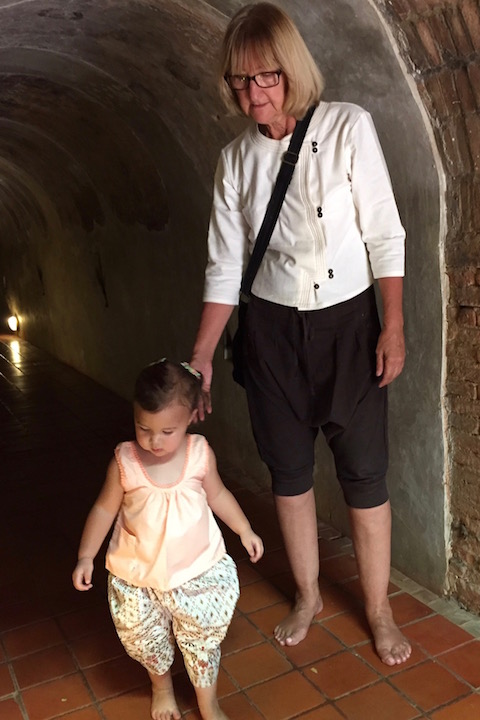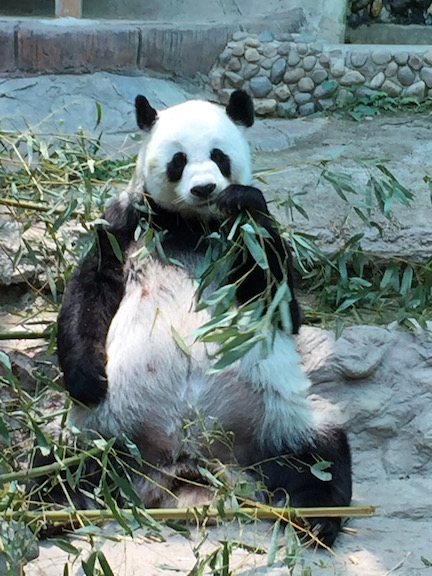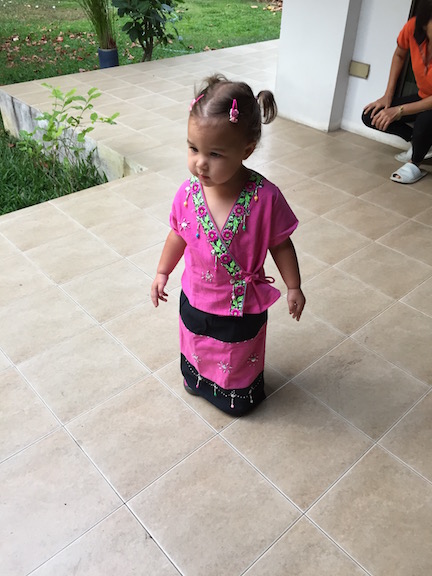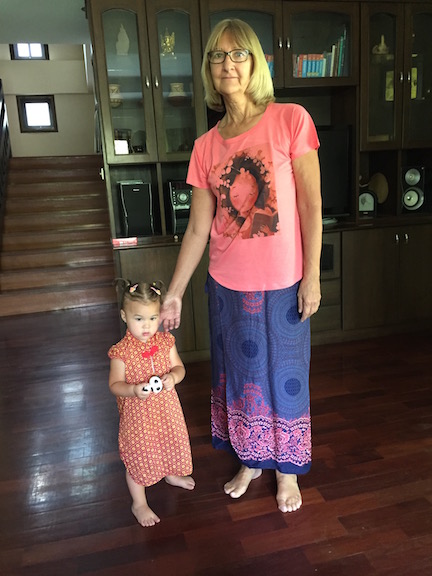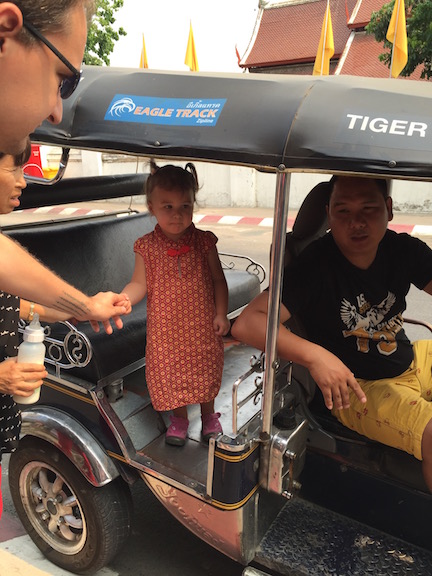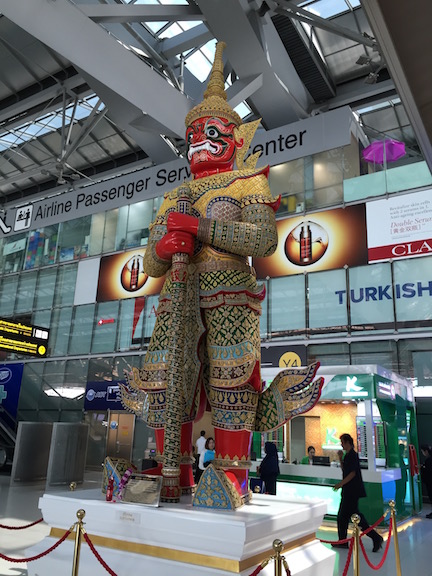 Feb. 22, 2016 - We celebrated a very early Easter with Ariya because we are going to Thailand for a month in March. Here's her early Easter picture. Her 2nd birthday party is coming up March 6th and then Ariya will be taking her first airplane ride half way around the world and 4 different plane flights- a 25 hour travel experience!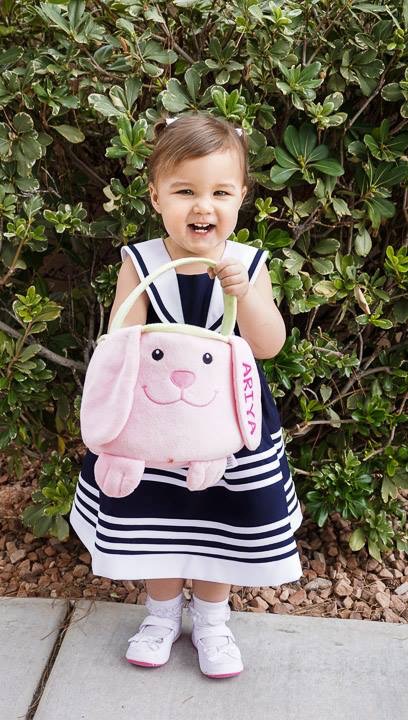 Dec. 20, 2015 - Happy Holidays! My beautiful granddaughter is growing up so fast but I'm enjoying every moment of it.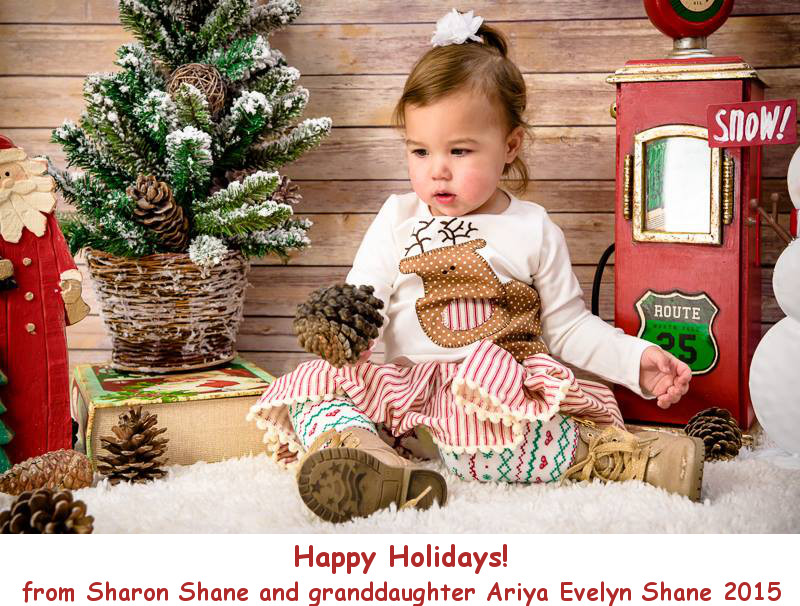 Oct. 29, 2015 - Happy Halloween! I made this munchkin garden elf costume for my granddaughter, Ariya for her second Halloween.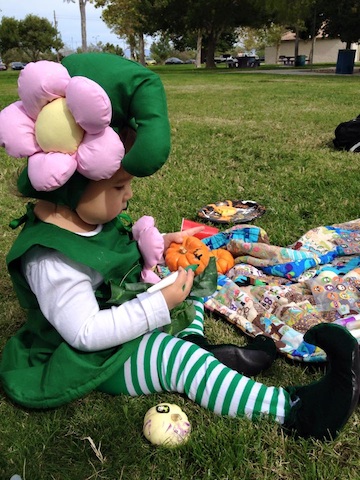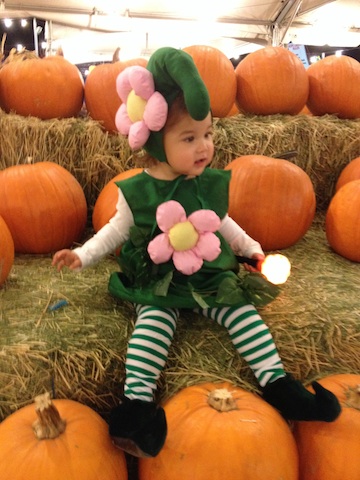 July 7, 2015 - Back from my month in Italy, Santorini and France! I had a
fabulous time. I took thousands of photos that will take me a long time to
put into a travel journal pdf e-book to upload here. Stay tuned....I saw so
many places but for now here's a few pics of some highlights.

I loved Venice!!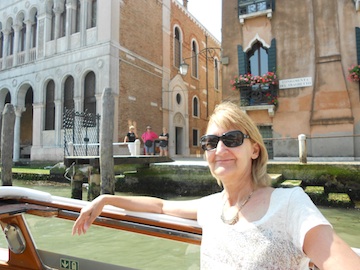 Beautiful Burano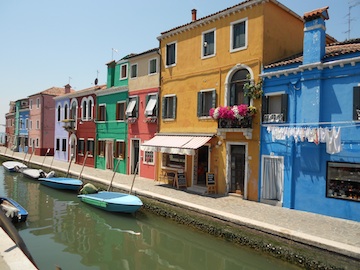 Me and this naked guy in Florence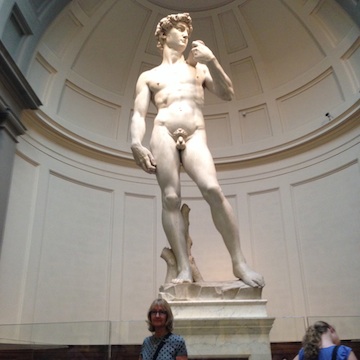 While some things lean right, I tend to lean left....in Pisa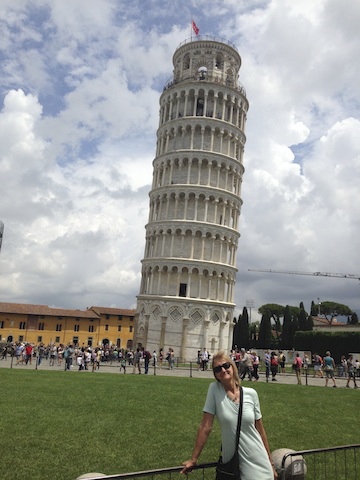 Hot air balloon ride over Tuscany!!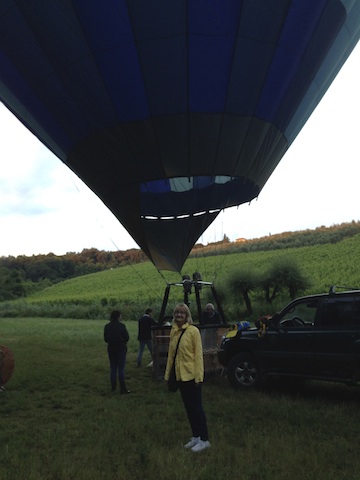 Vatican City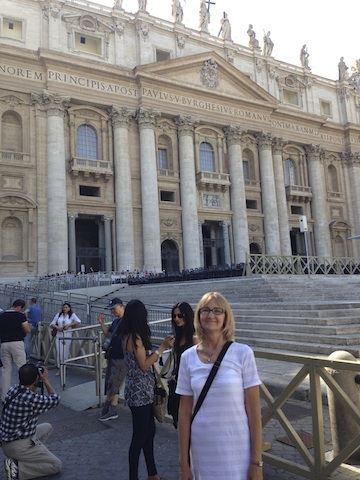 Rome - Mouth of Truth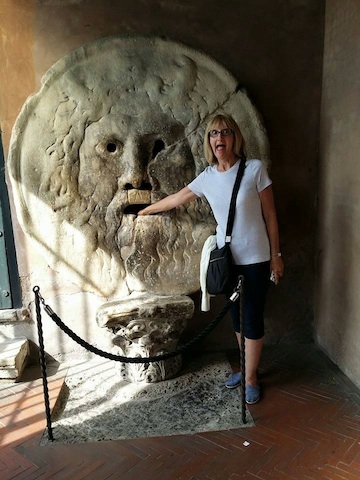 Pompeii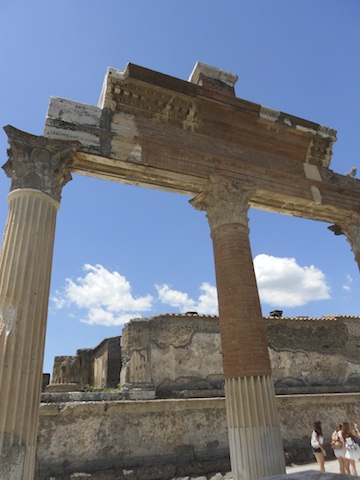 I loved Positano!!!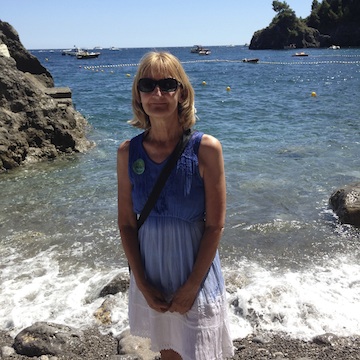 Who wouldn't love waking up to this view every morning in Santorini?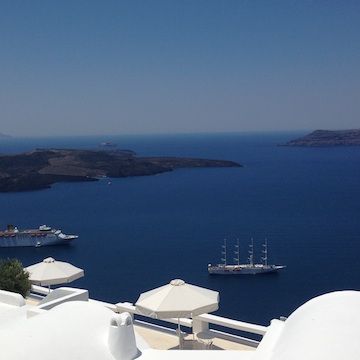 Relaxing outside the hotel room and enjoying that view above!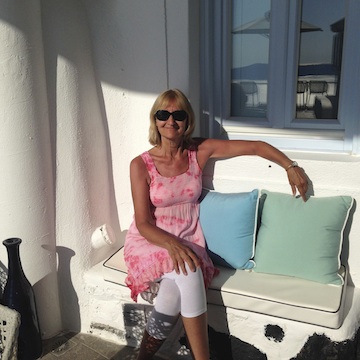 In Arles, France, I stood in this garden of the hospital Van Gogh checked
into after cutting off his ear! He painted this garden.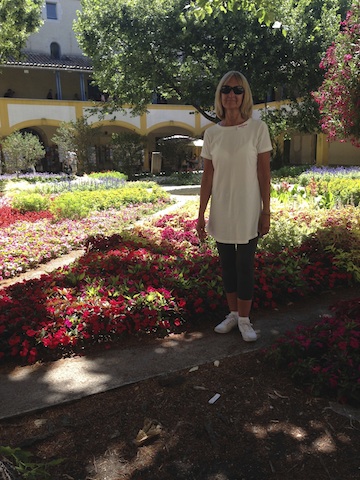 St. Tropez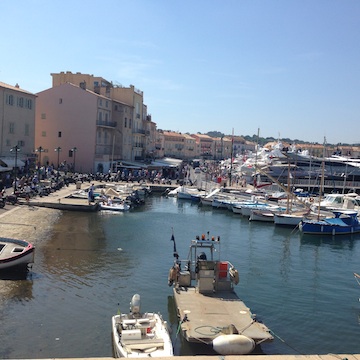 Monaco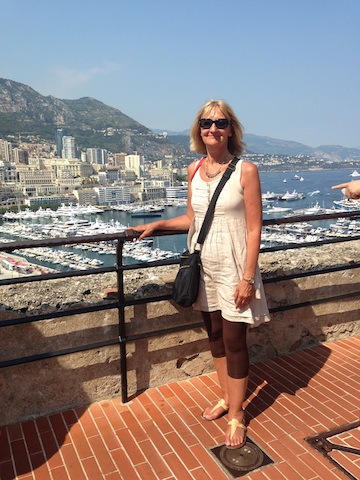 Me and another naked guy in Nice, France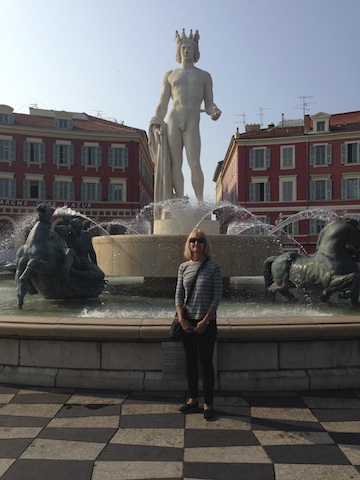 Me high above the French Riviera the Cote d'Azur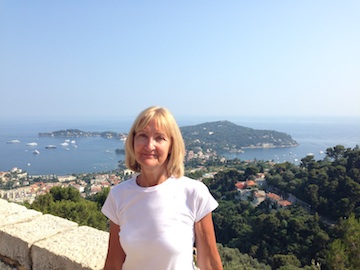 The sleepy little town of Baume, France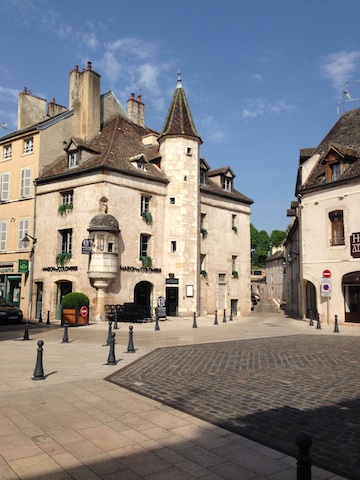 Of course, the Eiffel Tower...by day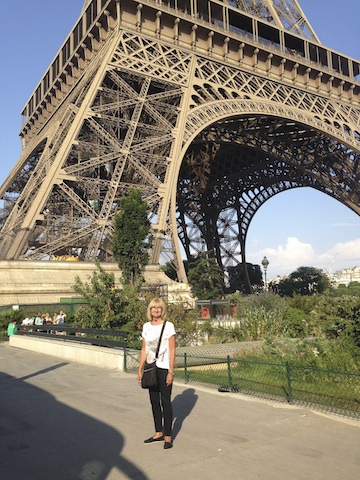 Arc d'e Triumphe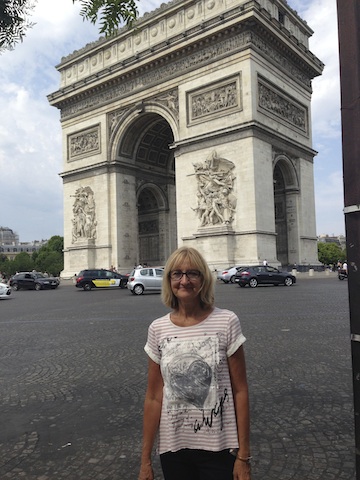 Notre Dame, Paris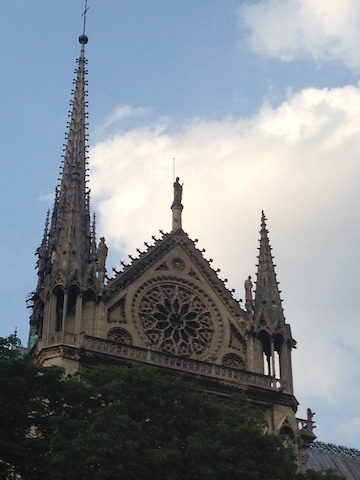 Palace of Versaille, France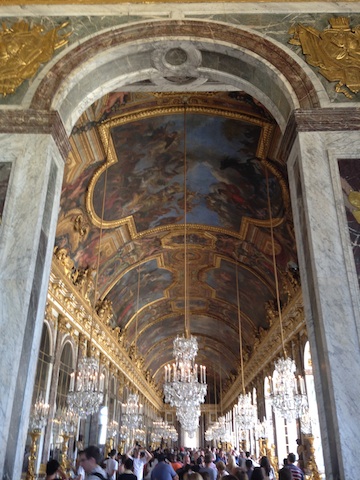 And I had to see the Eiffel Tower at night and await the twinkling
lights on the 4th of July my last night of my trip in Paris.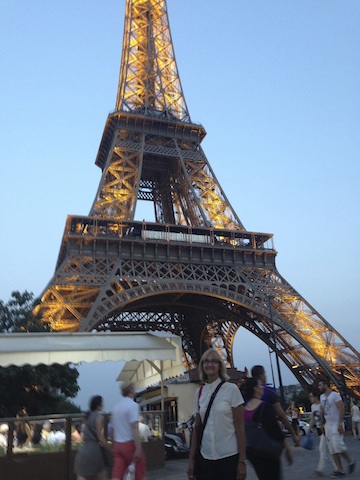 June 1, 2015 - Next week I fly off to Venice, Italy to start my 27 day European
vacation to Italy, the Greek island of Santorini and France! My 65th birthday
will be celebrated in Tuscany, and I'll be looking out over the Mediterranean
from this infiniti pool in Positano. Then heading to Santorini for 4 days and
then to Paris, Nice and Monte Carlo just to name a few of the many places I will
be visiting. Can't wait!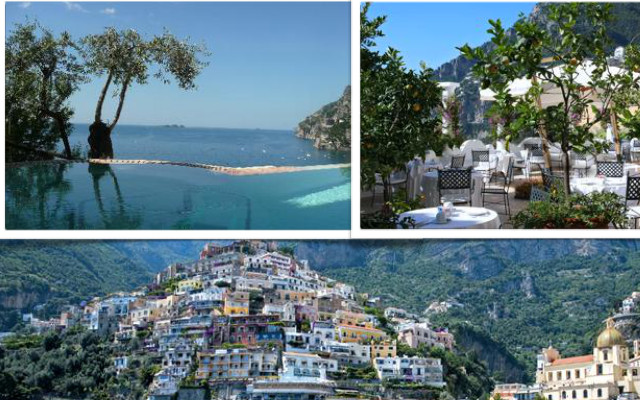 April 2015 - Happy Easter!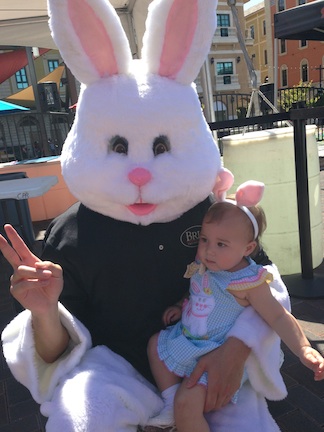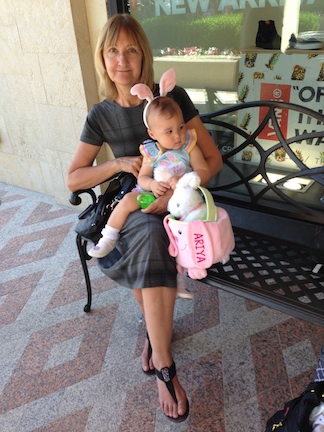 Dec. 7, 2014 - Happy Holidays! My granddaughter is now
9 months old!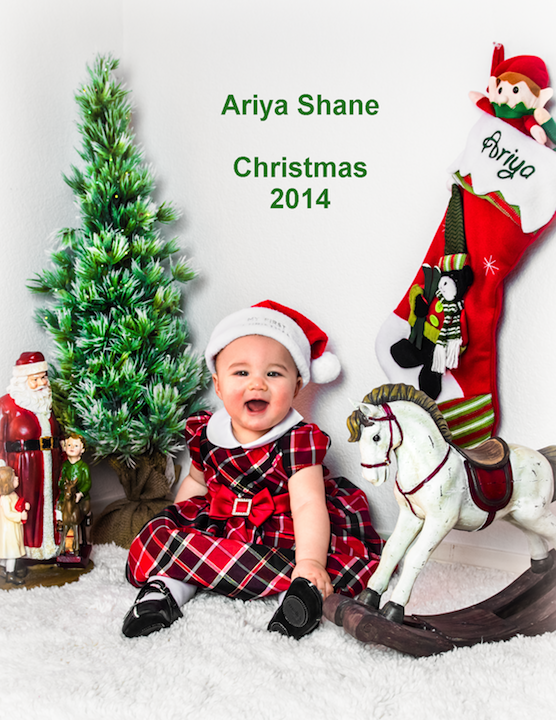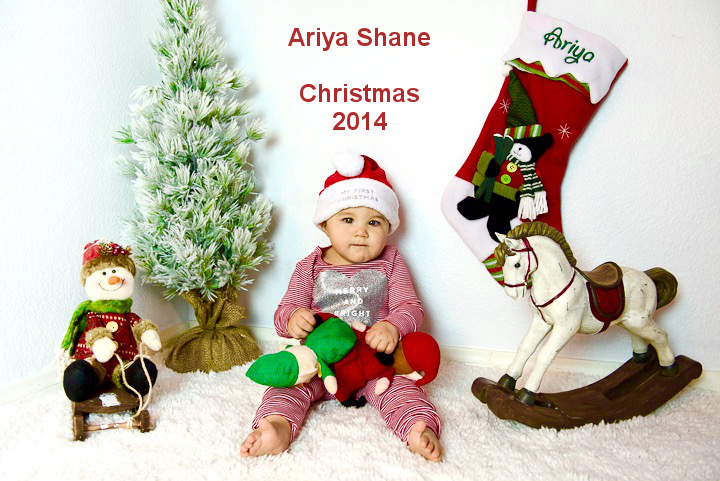 Oct. 31, 2014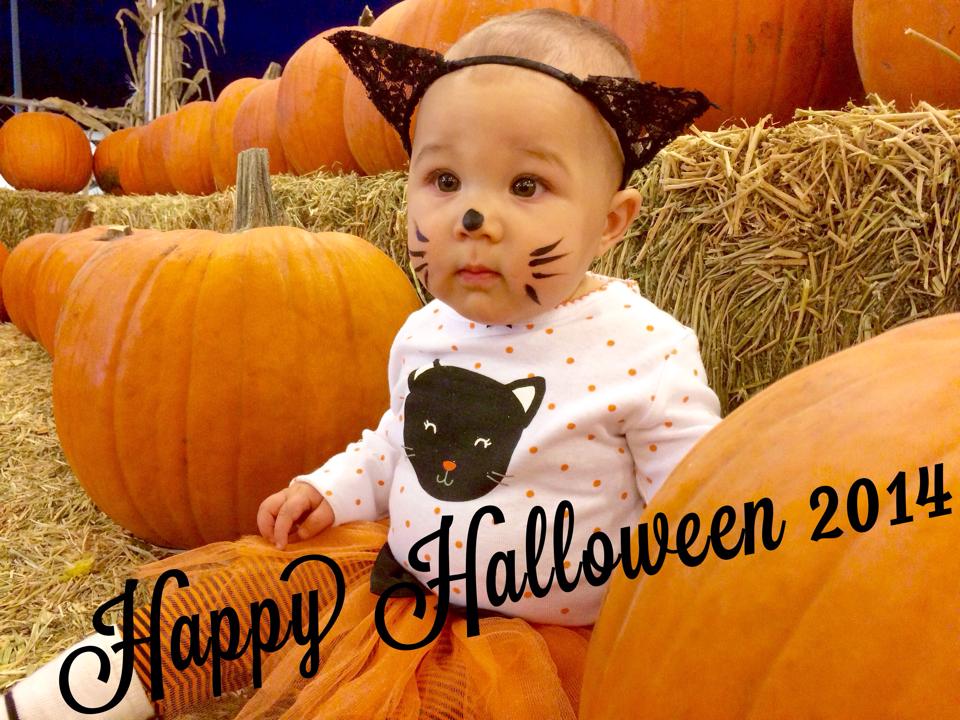 9-30-14 - My daughter-in-law, Tai, did my makeup and took this beautiful portrait
photo of me with my granddaughter, Ariya.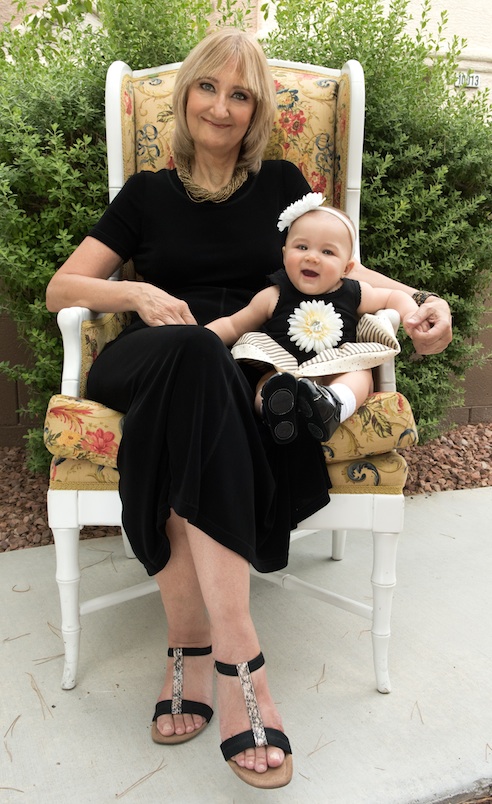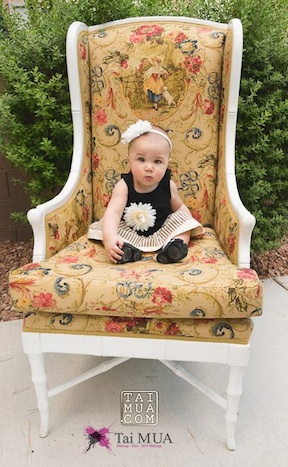 8-11-14 - Back from a vacation trip to Colorado and road trip to Arizona with my
friend, Anna. I uploaded a pdf Travel Journal of this latest trip in My Travels.

Me at Monument Valley, Utah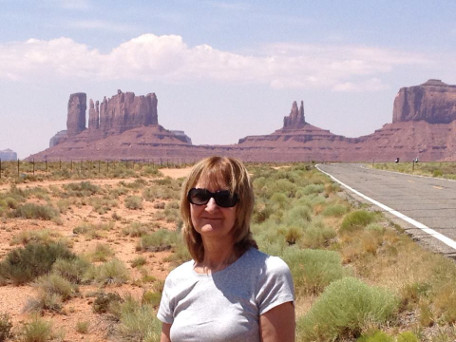 6-17-14 - My best birthday present is my beautiful granddaughter sitting on my lap
at the lunch that my son and daughter-in-law treated me to. My daughter-in-law
got the cupcake. Pretty soon it will go to my grandbaby girl!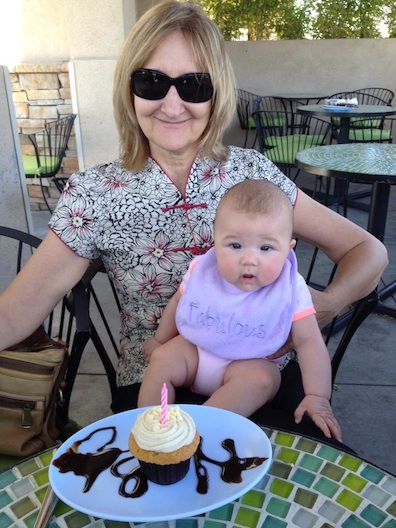 5-2-14 - I uploaded my latest children's book free pdf download "The Adventures of
Pok Pok - Pok Pok's New Friend" Click here for My Books link.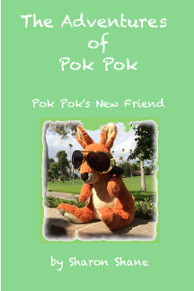 4-20-14 - Happy Easter!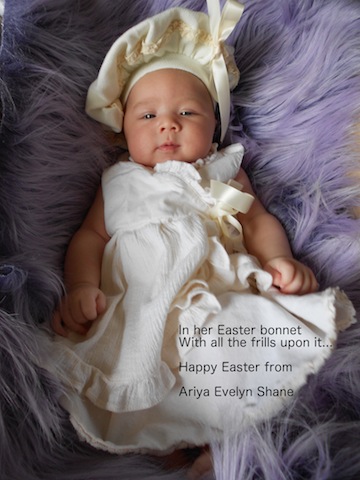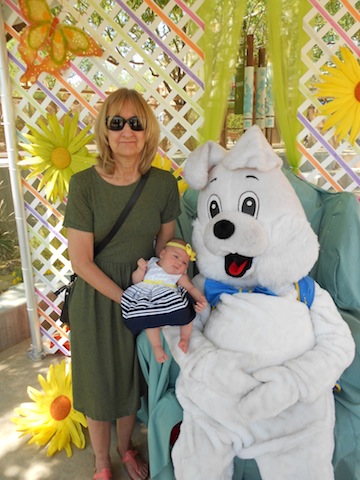 3-15-14 - My granddaughter's first photo shoot with professional photographer daddy, Adam....One Week Old.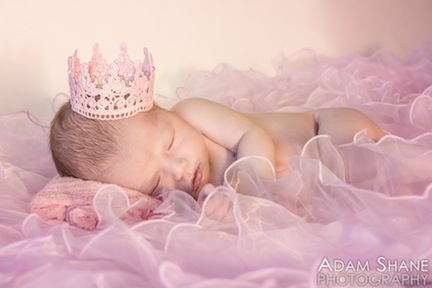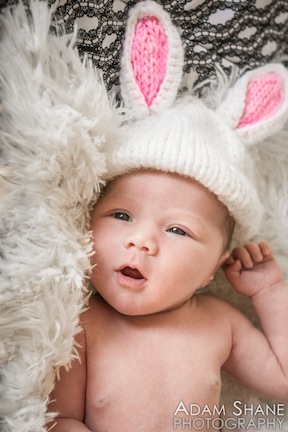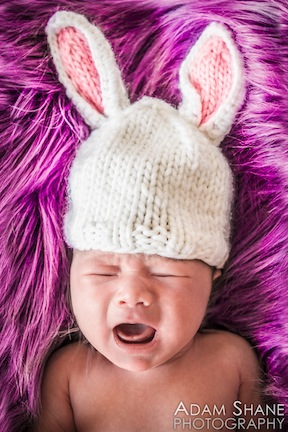 3-6-14 - In the past months I have moved, awaiting any day now to be a new grandma
and I'm working on my next children's book, "The Adventures of Pok Pok -
Pok Pok's New Friend." It will be available in pdf for free download when it is
finished.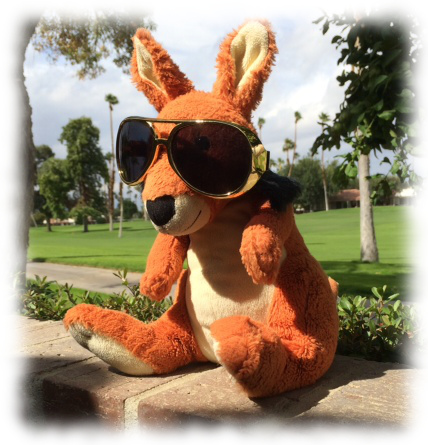 12-11-13 - You can find anything on the Internet and doing a search I found this
T-shirt advertised and pasted my head onto it as I designed this year's holiday
digital card.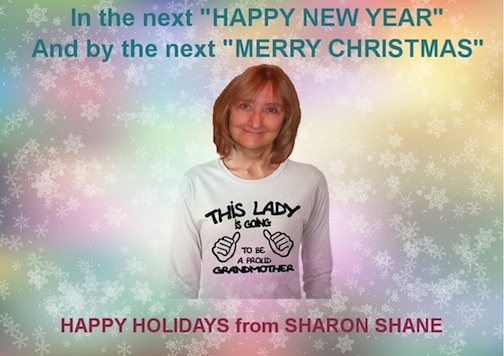 9/12/13 - I am so excited to announce that I will be the proud grandma of a baby girl
....due date March 11, 2014!! OMG!! Yay!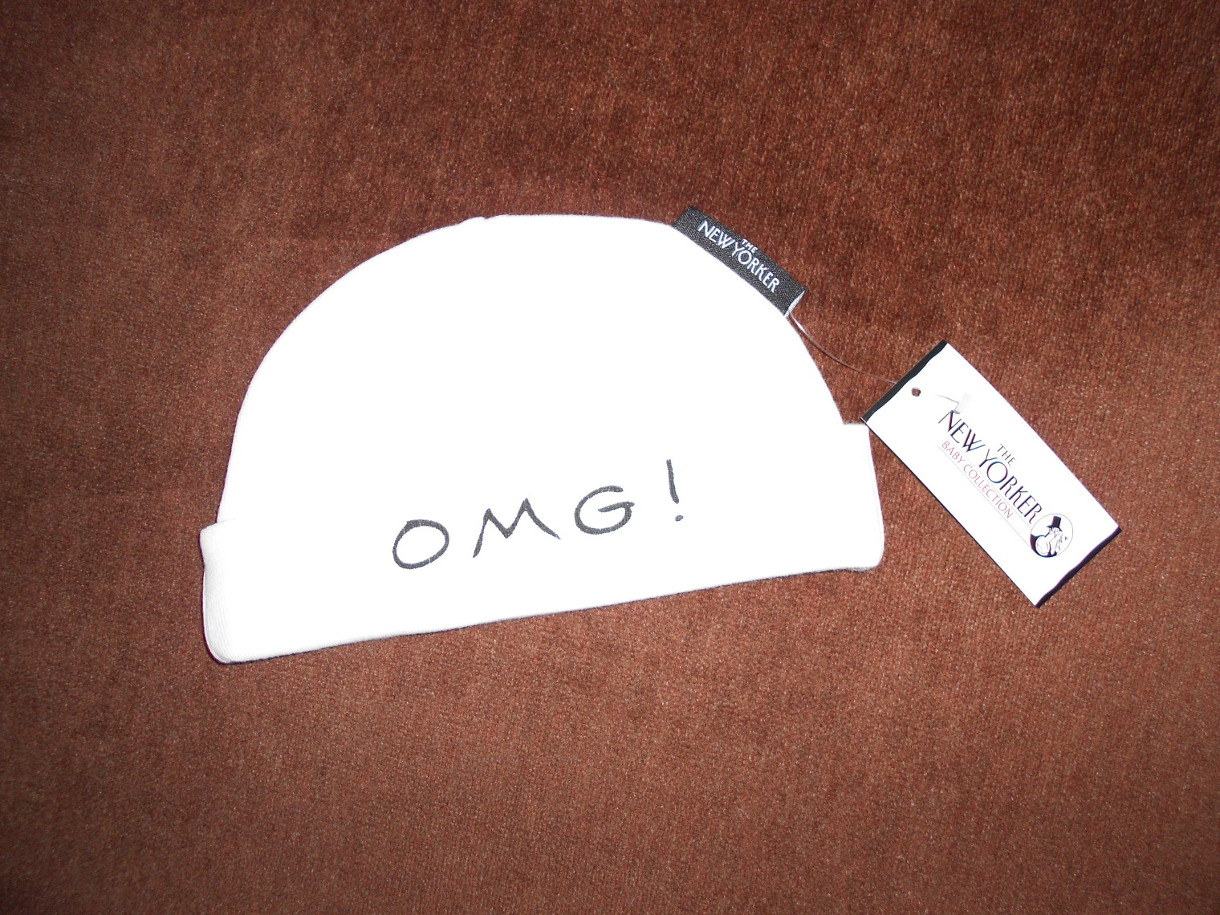 7/13/13 - I am now well into transitioning from my old HP desktop to my new Macbook Air. This is my first update to my web site using my new Mac and using a shareware called KompoZer, as the NVU shareware I was using to create my web site is no longer supported. Thanks to KompoZer it opened all my files and I'm able to pick up where I left off with great ease.
6/21/13 - This is funny from 1965. I'm in the audience of this taping of the TV game show Password in New York City. At 30 seconds into this YouTube clip, look for the young boy on the aisle with the horned rimmed glasses. That's my cousin Stan age 10. As the camera pans, next to him is my brother and then my cousin Trish and then me. It looks like it was from February 1965 which would make me age 14. Next to me is my Aunt Helen, Aunt Jan and Uncle Fred to the end of the aisle.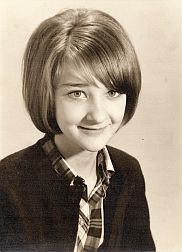 This is what I looked like in 1965 and you can see the same hairdo in this video. So funny!

http://www.youtube.com/watch?v=MJswsi9DK1E
5/23/13 - I'm in the process of redecorating my Web pages as you may notice, and I've broken down my resistance and finally joined Facebook.
3/9/13 - For the past weeks I've been still crazy busy working on reformatting now all of my travel pages into e-book pdf style Travel Journals for download at
My Travels
page. This makes it easier to download onto an iPad, not to mention I could remove a ton of extraneous pages from this Web site and make things simpler to maintain.
2/7/13 - For the past months I've been working on compiling all of my poetry, song lyrics and short writings from 1970 through 2013 into a pdf e-book format. I have just finished it entitled

A Soul's Journey Through Words and Rhythm

and uploaded it to My Books section. Since the e-book contains the poetry I had on My Poetry pages here at the Web site, I took those pages down. My Poetry pages here at the site only had some of my writings. The e-book now contains "all" of my poetry and short writings that I had saved over the decades collected from journals and typed pages and scraps of notes. I also moved my

History of Family Recipes

e-book I made for my daughter-in-law to My Books, as well.